To be totally honest,
I'm not a fan of weddings.
I've only been to maybe a handful and I've never had a super fabulous time.
The first wedding that I ever went to that was pretty awesome was my cousins.
& that was because there was a cute boy.
I do enjoy wedding cake. (Love)
Anyways, a friend of mine got married & it was pretty good. It made me happy to see them happy.
So my cousin Sarah (yes, from Sarahs Camera) took some pictures of me that day.
So here they are.
I caught the bouquet.
Yay!
My nephew and I.
He's super cute.
Makes me look good.
Dress: Penningtons
Blazer: RW & CO
Belt: Ardenes
Shoes: Unknown (Paris Hilton)
PS.
I've been going to the gym for the last month. Since I got back from my trip. I have lost 1lb.
I feel more determined than I've felt in a really long time.
I'll keep ya updated!
Tootles.

xo. Roothless.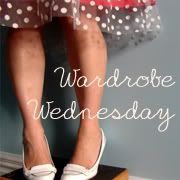 Follow my blog with Bloglovin