"No matter how plain a woman may be, if truth and honesty are written across her face, she will be beautiful."
But I do love this skirt. Maybe you remember it from another outfit post.
Anywho..
I got nominated for a Liebster Award by Julie @ Just Julie,
The Rules
1. List 11 facts about yourself.
2. Answer the 11 questions given to you.
3. Create 11 new questions for the bloggers you nominate for the award.
4. Choose 11 bloggers with 200 or less followers to nominate.
5. Go to each bloggers page and let them know about the award.
6. Thank the person who nominated you and link back to their blog
1.I love Superman.
2.I used to never like Kids. Until my two nephews came along.
Now I just can't get enough.
3. If I could be anything, I'd be an author.
4. If I could go anywhere, I'd go to England.
5. I used to never wear flats or sandels. Only running shoes.
(How times have changed)
6. I randomly miss my bangs.
7. I've been nominated for this award. Twice.
8. I wish I was more consistent blogger. I'm trying.
9. I wish I knew french, only because knowing a third language would be something to be proud of.
10. God changed my life.
11. My family hasn't called me Ruth for a long time. They call me a mixture of cheepee, cooper, reepee. Don't ask where they come from because I can't remember.
1. Describe your dream job.
Author. I wish I could write both fiction and non fiction books.
2. Morning person or night owl?
I'm pretty much both.
3. What would you choose to eat for your last meal?
This is such a hard question. I mean, last meal. EVER! oh, if you could see the panic in my eyes when I say that. But I don't know, probably... everything from tacos, pupusas, nachos, flautas... everything Salvadorean.
4. Who is your celebrity crush?
Oh my. So many! But my favourite for the longest time has been Hugh Jackman, but lately I've been wanting to watch Henry Cavill. Mega-Hunk. I also think Ian Somerhalder.
5. What's the best book you've ever read?
Ever? oh.. OOOHHHH... Probably The Lovely Bones or Disgrace.
6. Any trips planned for 2013?
I just went to Louisiana, and me and my cousins are talking about going to NYC.
7. Who do you admire most?
My mother. My role model and my best friend.
8. If you could go back and re-live any part of your life, would you do it? When would it be?
My childhood. Those were some good, uncomplicated times.
9. If you could switch lives with someone for a day, who would it be?
Kate Middleton. why? Because she's the duchess. That's why.
10. Do you prefer dogs or cats? Or neither?
Dogs.
11. Where do you find inspiration for your blog posts?
From other peoples blogs. There are so many blogs out there that are super fantastic.
2. Favorite article of clothing that you own.
3. If you were the president of the United States, what would you do?
4. If you could be on one reality show, which would it be?
5. Whats the one thing you wish you would have invented?
6. Person in history you wish you could meet.
7. Pair of shoes you wish you owned?
8. If you could make one food dish, what would you make?
9. If you had to be in one movie, which movie would it be?
Nominees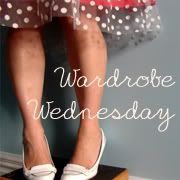 Follow my blog with Bloglovin